Dabbing made simple
With concentrates gaining momentum in the market we are starting to see companies produce products such as shatter, live resin, terp slush and even more recently THCA diamonds. These and other concentrates when dabbed offer a potent smoke free alternative. Essentially, dabbing involves bringing  an extract into contact with an extremely hot surface — which causes it to undergo flash vaporization — and then inhaling the vapour. A basic dab rig involves four components: a water pipe, nail or banger, dome and dabber.
But what if you don't have all the essential tools to do a traditional dab, but you do have a regular bong or waterpipe?
The Yocan Torch 2020 version has got you covered!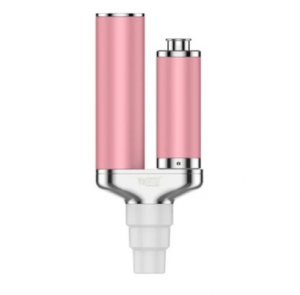 With a universal male and female attachment the Yocan Torch can fit virtually any glass piece. The 2200mAh battery ensures more powerful outputs and longer vaping sessions. The Yocan Torch XL Enail comes with two Evolve Plus XL quad coils right out of the box. The quad coils offer superior vaporization of your wax concentrates and can maximize the output from your extracts. You can also use the Torch XL with other atomizers like the quartz tri coil. Outfitted with three quartz rods wrapped in high-quality metal coils allow the Yocan Torch XL Enail to produce tasty vapors that give you the right amount of body buzz that's perfect for rest, relaxation, and probably a good night's sleep. On the other hand, using the quad coils allow the Yocan Torch XL Enail to produce lung-ripping hits with more dense vapor production that are viscous enough to mimic that of actual smoke. It also increases the vapor's potency allowing you to enjoy sessions that will knock you off your socks.
Both the battery and coil eliminate the need for torch lighters, butane, carb caps, dab tools etc that are required for the more traditional dabbing technique. This means more savings in your pocket to purchase more concentrates for your Yocan Torch 2020 Version!
Please call the store @ 519-736-0420 for product availability.